Open Face Mushroom and Cheese Sandwich – famous Polish street food called Zapiekanka or Zapiekanki in plural. You can find them on every corner in Poland.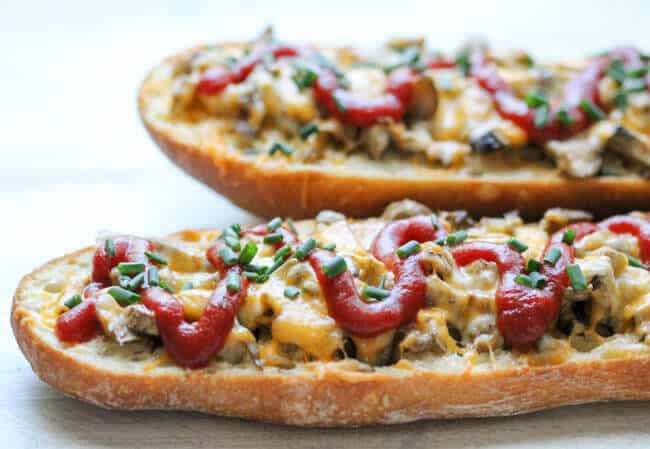 If you've ever gone to Poland, I'm sure you've heard about Zapiekanki. We Poles love them! They are super simple and delicious. They really only have four ingredients: bread, mushrooms, cheese and ketchup. What's not to love?
When I was a kid, I wanted to have Zapiekanki every day. It's similar to my 3 year old who requests pizza for dinner every night. I was actually thinking about the origin of Zapiekanki and I think that it might be the Polish version of pizza. In the former communist imposed Poland, we didn't have pizza readily accessible. I should actually say that we didn't have pizza at all. So what did we Poles do? We invented our own version of "pizza"…on a piece of bread…You can read more about origin of Zapiekanka on Wikipedia.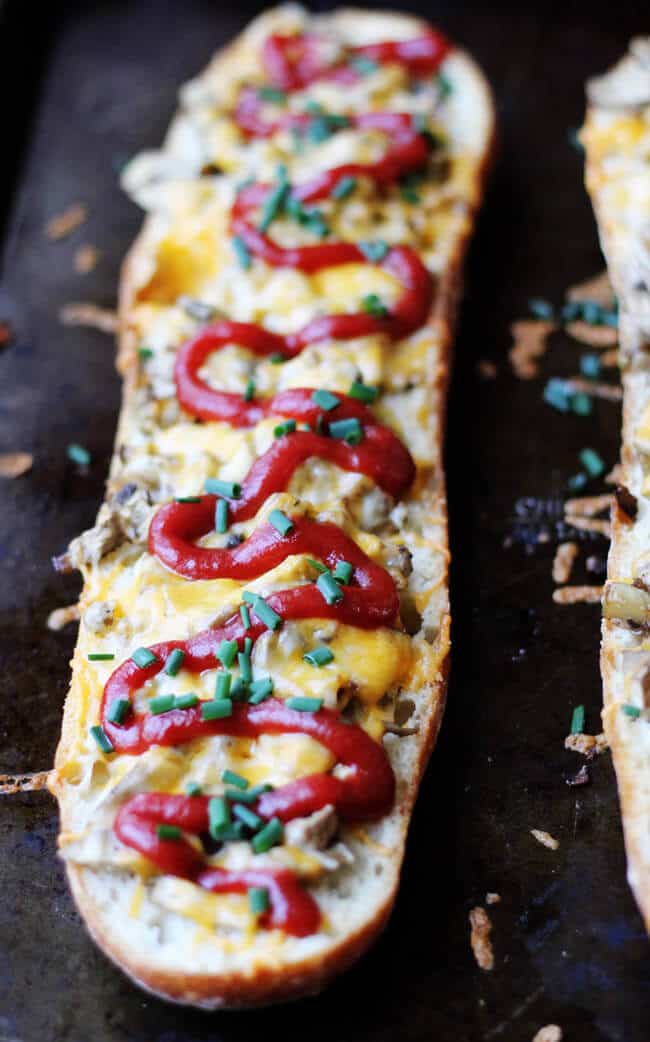 Because they are so super simple, they can be easily made at home. You'll need a good baguette. My local Trader's Joe has half baguettes, which are perfect for this recipe. However, if you cannot find half baguettes, obviously just get a whole one and cut in in a half.
There are actually two ways to use mushrooms for Zapiekanki. One where you sauté them with a little bit of butter and salt & pepper. The other one you'll simply shred fresh mushrooms and place them on the bread. I like both versions, but I usually make mine with sautéd mushrooms. That's just a personal preference. But if you want to go for the easier version without extra cooking, your Zapiekanki will be still be very delicious.
To assemble this Open Face Mushroom and Cheese Sandwich, you'll need to cut the baguette in half, lengthwise.
Add sautéd mushrooms (or freshly shredded ones). I love mushrooms in every possible way. If you follow my blog, you know that you can find number of great recipes with mushrooms in here. Like these: Mushroom Pesto Toast, Omelet with Mushrooms, Onions and Mozzarella, Creamy Wild Mushroom Sauce or Mushroom Scallion Frittata.
Add shredded cheese. I used a Mexican blend in this recipe, but any well melting cheese or combination of cheeses will do well. You can use cheddar, monster, mozzarella, whichever you prefer.
Bake your Zapiekanki in the oven for a few minutes. Afterwards you can also put them under the broiler for a few minutes to have your cheese extra bubbly.

After cooked, add Ketchup and sprinkle with some chives. And your Open Face Mushroom and Cheese Sandwich, aka 'Zapiekanka,' is done! Enjoy this awesome Polish treat with friends.
Ingredients
1

half baguette

, cut lengthwise

8

oz

of chopped or shredded mushrooms

1

tablespoon

of butter

(if you using saute mushrooms)

1

cup

shredded melting cheese

(Mexican blend, or cheddar, or monster, or mozzarella)

Ketchup

(use as much or as little as you like)

Chopped chives or scallions for extra flavor

Salt and pepper to taste
Instructions
Preheat the oven to 375 F

In a saute pan melt butter and add mushrooms

Add salt and pepper and saute mushrooms for 5-7 minutes

Add mushrooms on each half of baguette

Add shredded cheese

Place in the oven and bake for about 7 minutes

You may want to also place them under the broiler for 1-2 minutes

Once cooked, add ketchup and sprinkle with chives or scallions

Serve immidiately
If you like this recipe you may also like these recipes with mushrooms: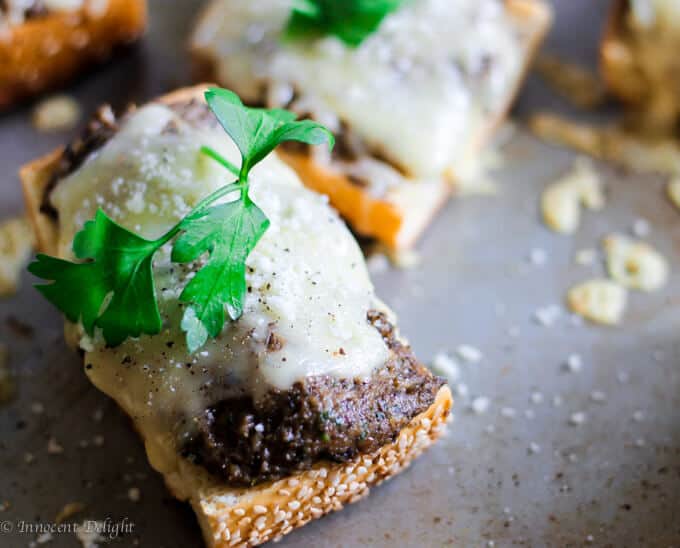 2. Omelet with Mushrooms, Onions and Mozzarella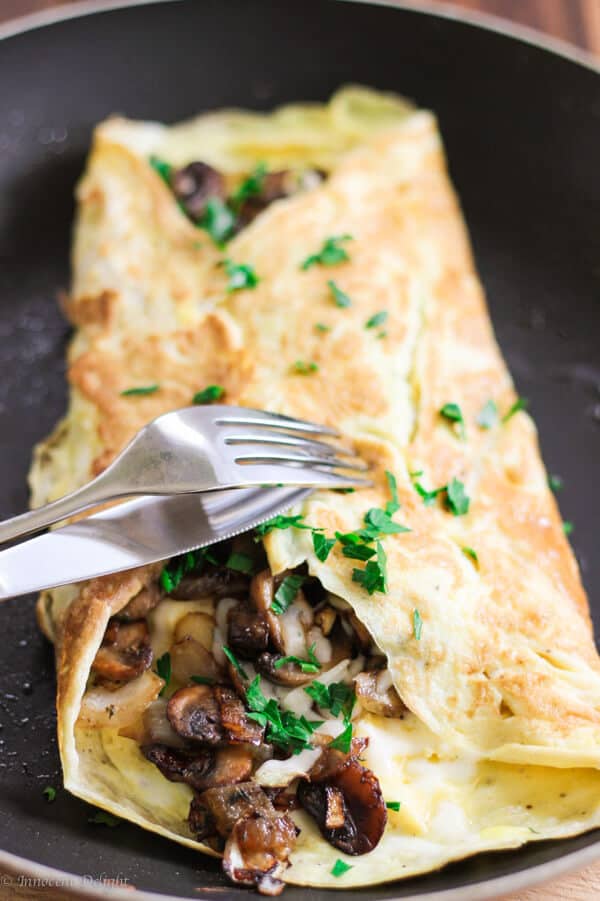 3.Mushroom and Scallion Frittata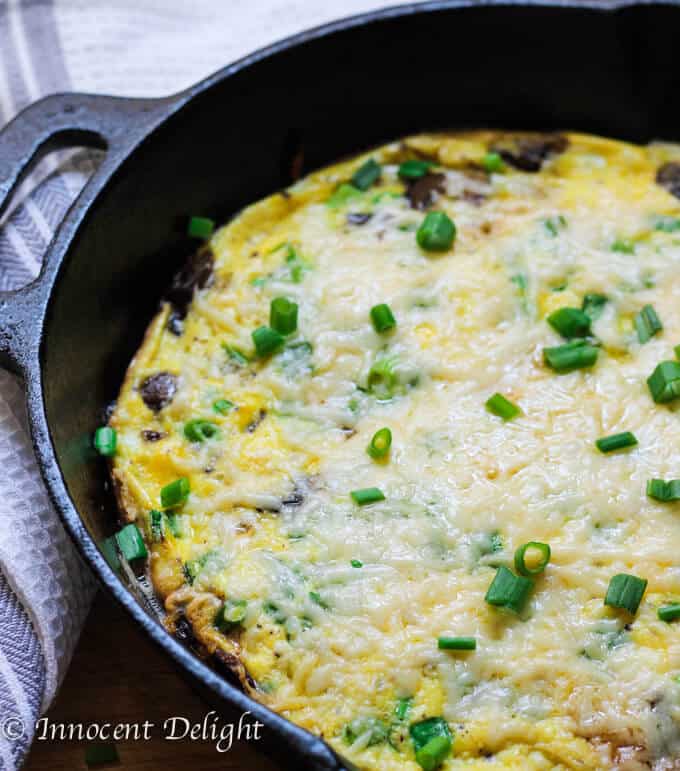 4. Creamy Wild Mushroom Sauce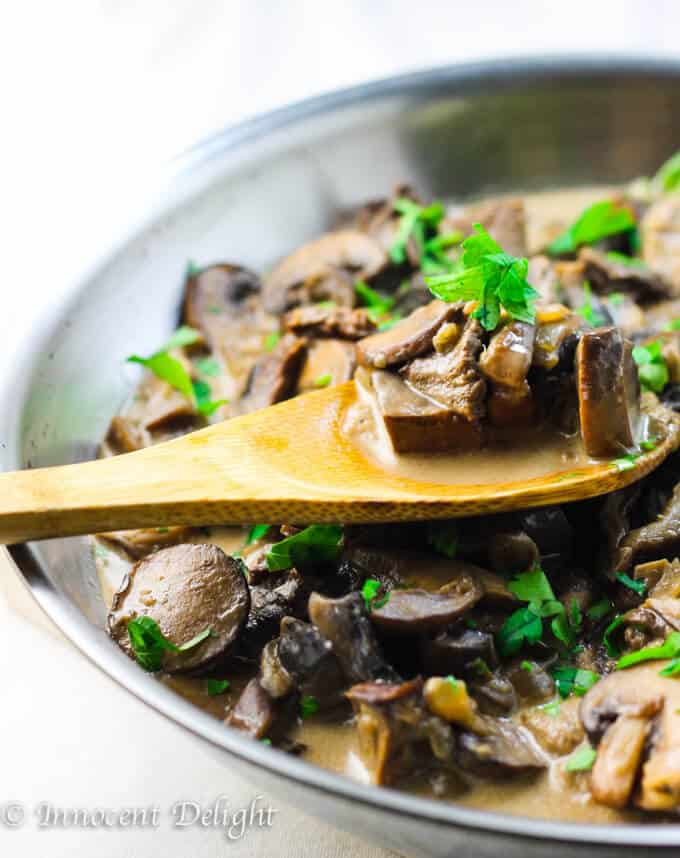 5. Truffled Butternut Squash and Mushroom Soup