This post may contain affiliate links which won't change your price but will share some commission.
Super easy and refreshing salad that can easily replace your potato or pasta salad for the next BBQ gathering. This rice salad comes from my Polish heritage and is simply outstanding.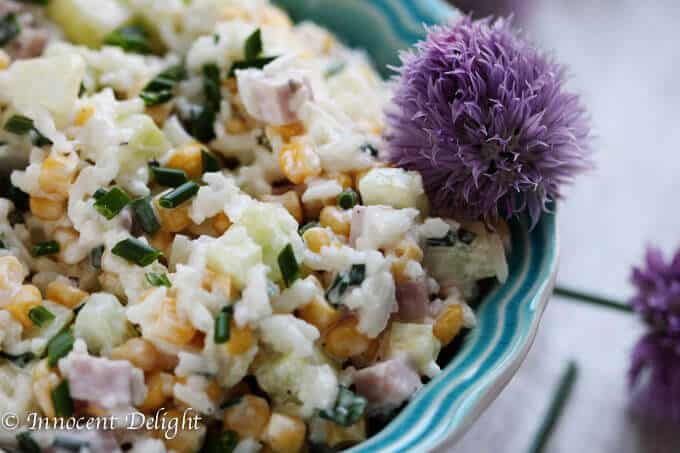 This rice salad with corn, ham, cucumber and chives will be a game changes for any BBQ gathering or potluck. It can replace any side dishes like pasta salad or potato salad, that you normally do. Don't get me wrong. You can always make extra food by using these recipes for Potato Salad, Quinoa Pasta with no-Cook Tomato Sauce or Summer Panzanella with Garlic Butter Bread, but I'm fairly certain that this new rice salad will become one of your favourits.
Anyone who have ever tried my rice salad was raving. The combination of tastes just work really well together.
I usually make it for Easter and call it a "spring salad". For some reason cucumber with corn and chives gives this salad this freshness that is so needed after the long, cold winter, that it does taste like a spring in your mouth.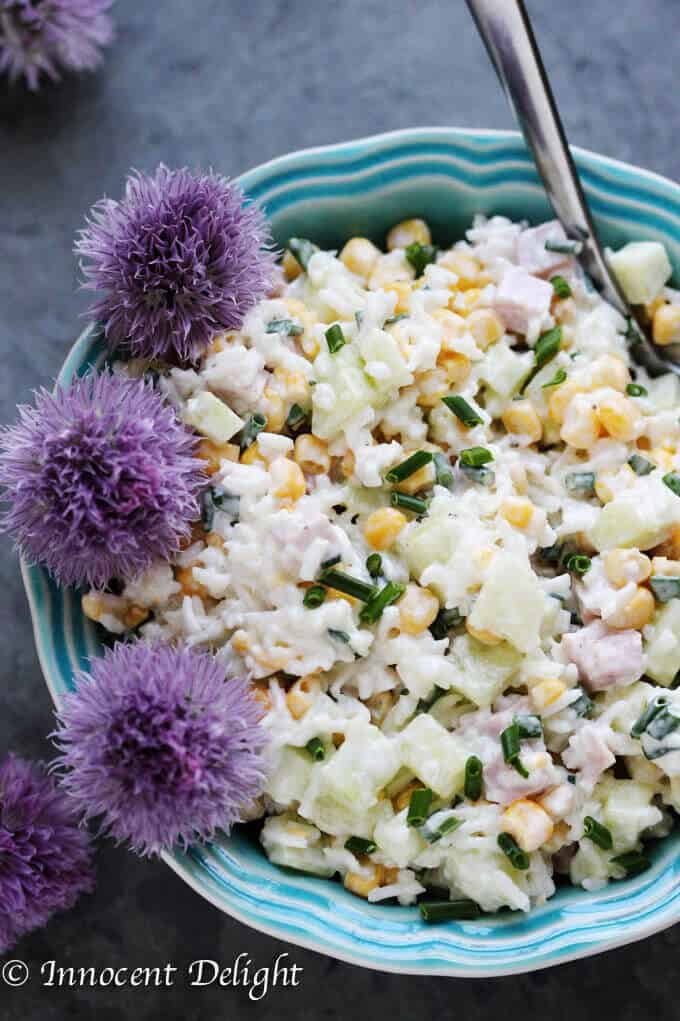 My family, who is by now getting used to Polish food, loves this salad. Everyone remembers that I am making it for Easter brunch, when I serve all kinds of Polish traditional Easter dishes. Every Easter, my husband would ask me why I am only making this salad once a year when it tastes so good. So my goal was to make it our staple summer BBQ side dish.
Although this salad is not necessary a very traditional Polish dish, but it was invented in Poland in my youth and I will always think that this is a  traditional Polish dish.
When I was in high school, it was super popular among my friends, to create a new salad, that usually would include rice and corn. It was a fency trend. I do not exactly remember who came up with this combination but it could have been collaborative effort.
But I do remember very clearly, that once this salad was introduced to our high school parties, it became a staple on every party after that. So, I have been making this salad for more than 20 years. I think it is a good testament on how delicious that is.
Best part, it's very easy. The hardest part is to cook the rice :). Other than that, just chop, mix, season and you're done. Look at this:
Chop up the cucumber.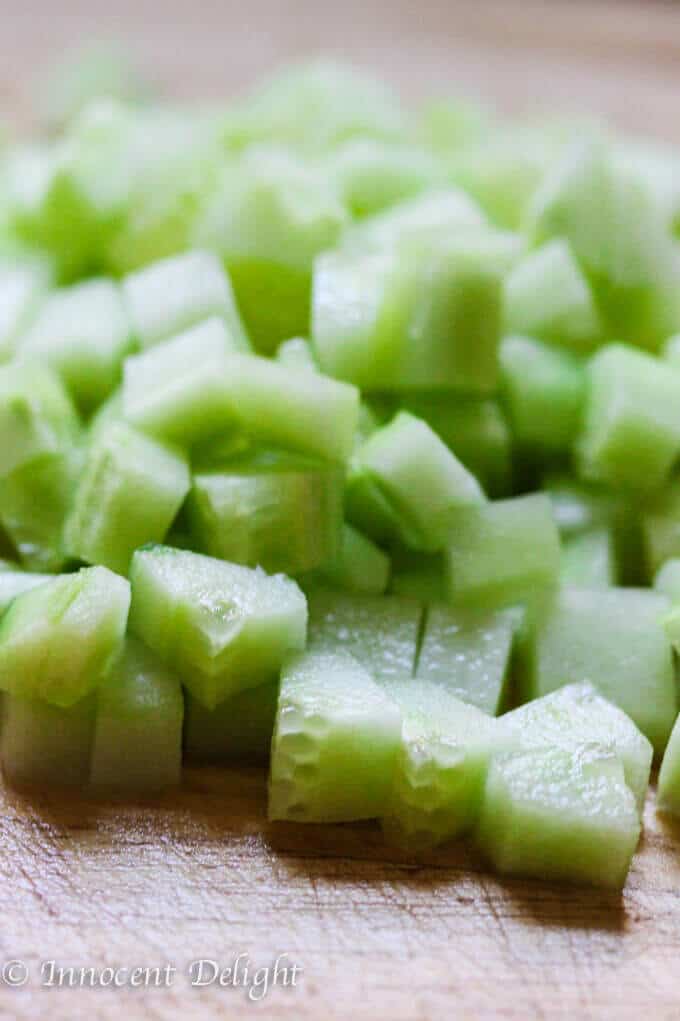 Chop up the ham.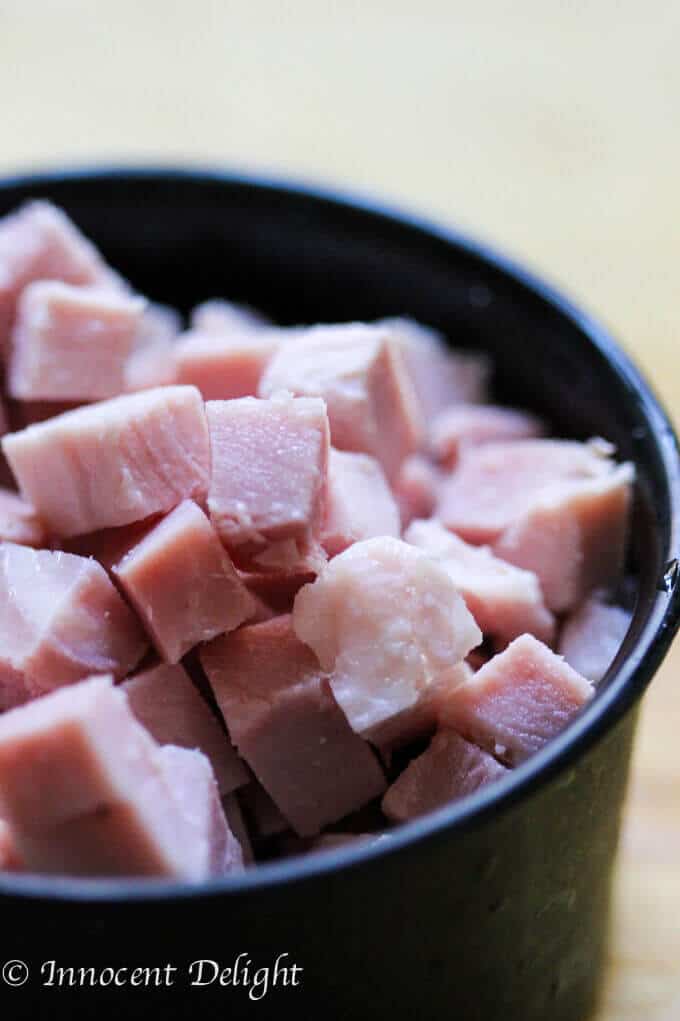 Rinse the corn.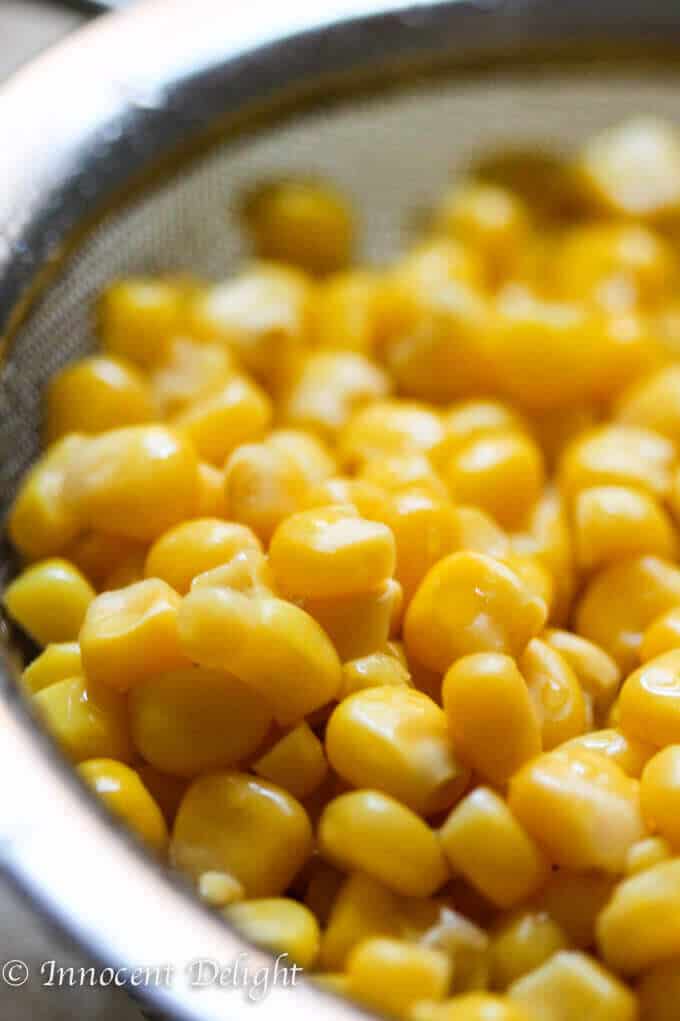 Cook the rice.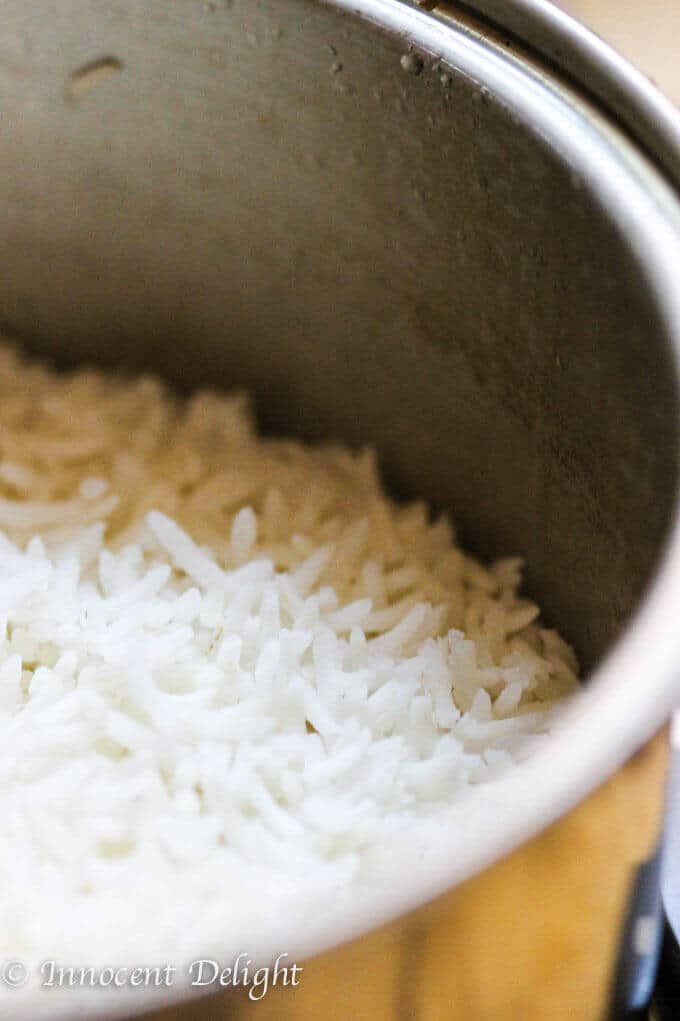 Add mayo, yogurt, chives, salt and pepper and mix everything together.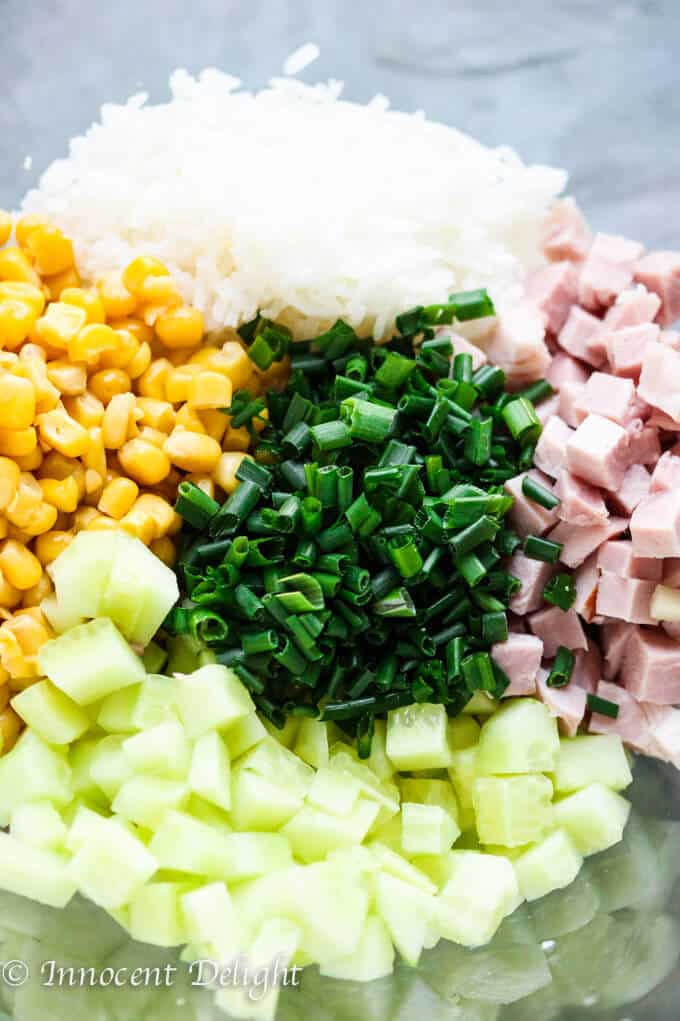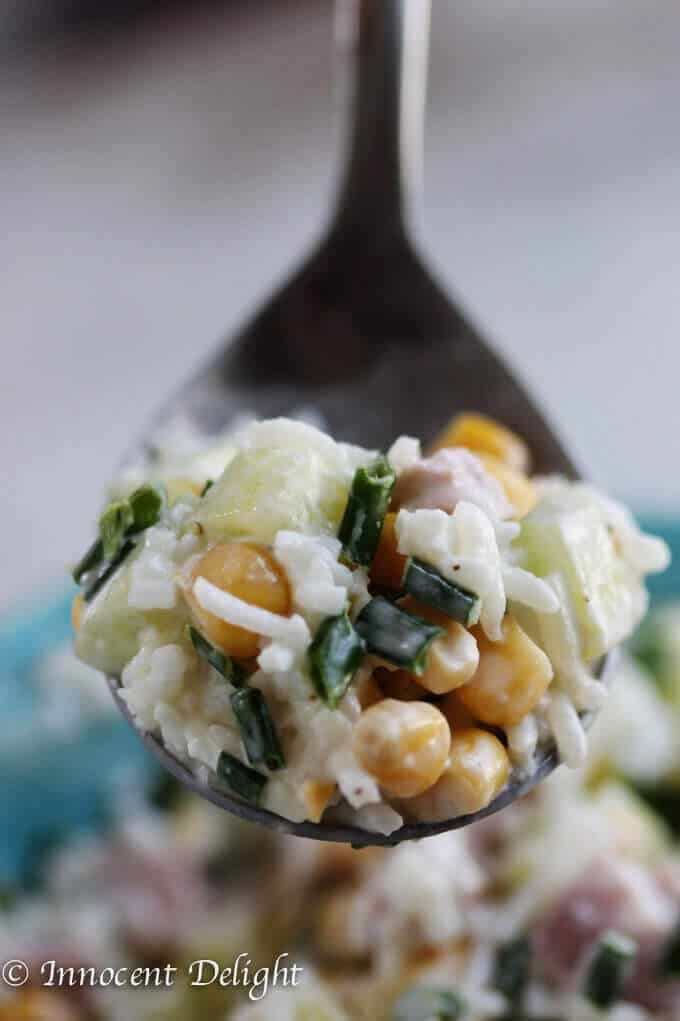 Enjoy this amazing rice salad with corn, ham, cucumber and chives and let me know how it came out. If you do make it, show me at #innocentdelight. Innocent Delight is also on Yummly now. Just click the Yummly button at the end of this post and you will be transferred to the world of endless recipes.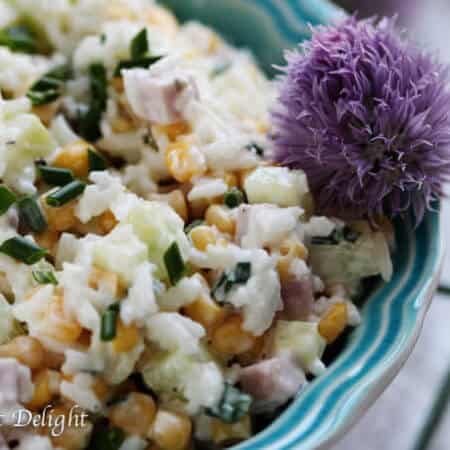 Ingredients
1

seedless English cucumber

, chopped in cubes

1

can

(11 oz) of sweet whole kernel corn

2

cups

of cooked white rice

(basmati or yasmin work great)

1

cup

of cooked

(or smoked) ham, cut in cubes

1/2

cup

chopped chives or scallion

1/3

cup

of greek yogurt

1/3

cup

of mayo

Salt and Pepper to taste
Instructions
Cook rice according to instructions and let it cool down completely

Chop the cucumber, ham and scallion

Open the can of corn and rinse it

Add all the ingredients to a big bowl

Mix together yogurt with mayo, salt and pepper

Add yogurt/mayo mixture to the bowl with the remaining ingredients and mix well.

You can serve it immediately but it tastes best if it stay in a fridge for about an hour so all the testes merge well together
If you like this recipe, you may also like these wonderful Summer staples side dishes: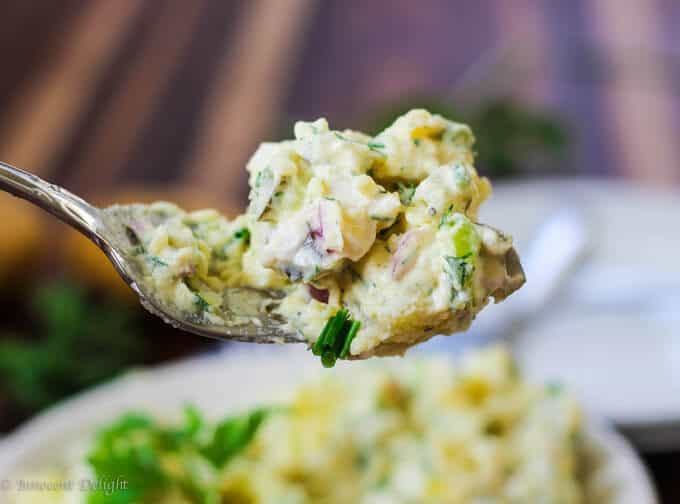 Tomato and Peppers Stew – Classic Hungarian Lescho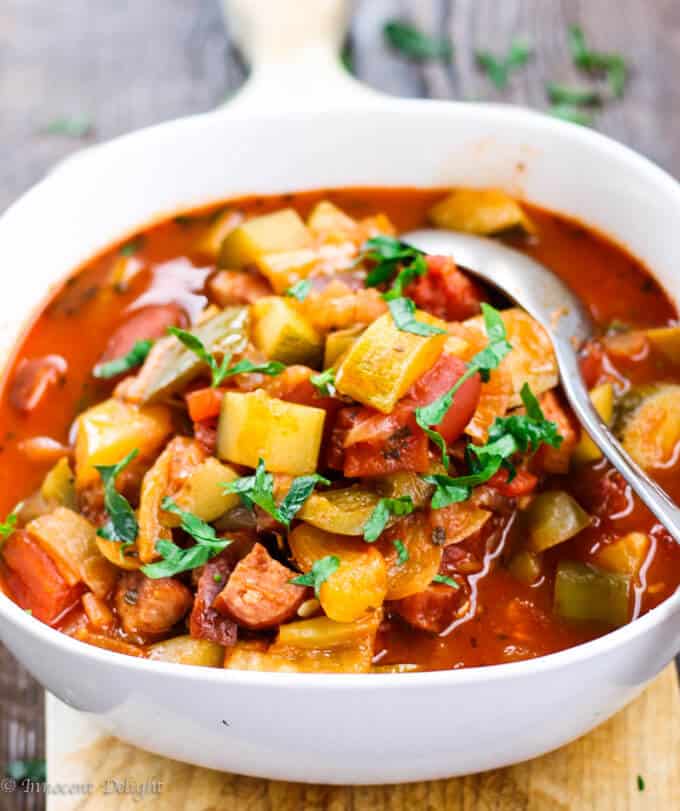 Quinoa Pasta with No-Cook Tomato Sauce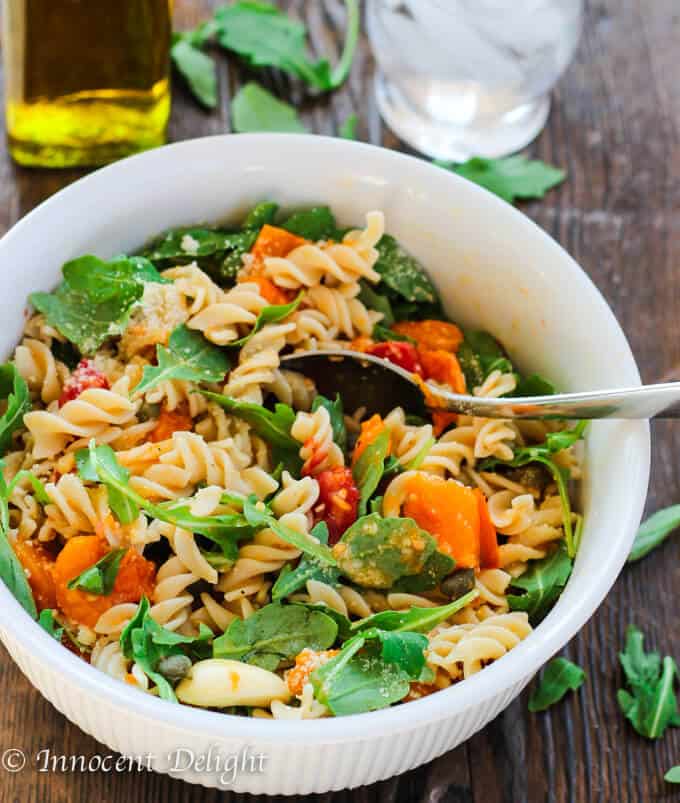 Summer Panzanella with Garlic Butter Bread