This post may contain affiliate links which won't change your price but will share some commission.
If you ever wondered how to make beet kvass, I will show you how easy it is. You just need beets, water, salt and spices. No starters, whey or bread required.
Alright, there are number of different methods of how to make beet kvass out there. I've seen a lot of recipes using starters or whey, but this method is much simpler. A simple combination of water, salt and time will do the trick.
To further complicate something which is actually very simple, you may also find recipes out there which use bread to make beet kvass. Forget all of those. This recipe for beet kvass is the simplest one you'll find. It's adopted from the blog of famous Polish model Agnieszka Maciag and in Polish is called "zakwas z burakow." In fact, my mom used to make it using a very similar method.
Why to drink Beet Kvass
One may wonder, why do you even want to drink beet kvass? That's a very good question and the answer correlates with the time of the year that it was most prevalent in Poland. My mom used to make it only in the winter time, right before Christmas, to use in the beet borsch that we eat on Christmas Eve (one of the most popular Polish dishes)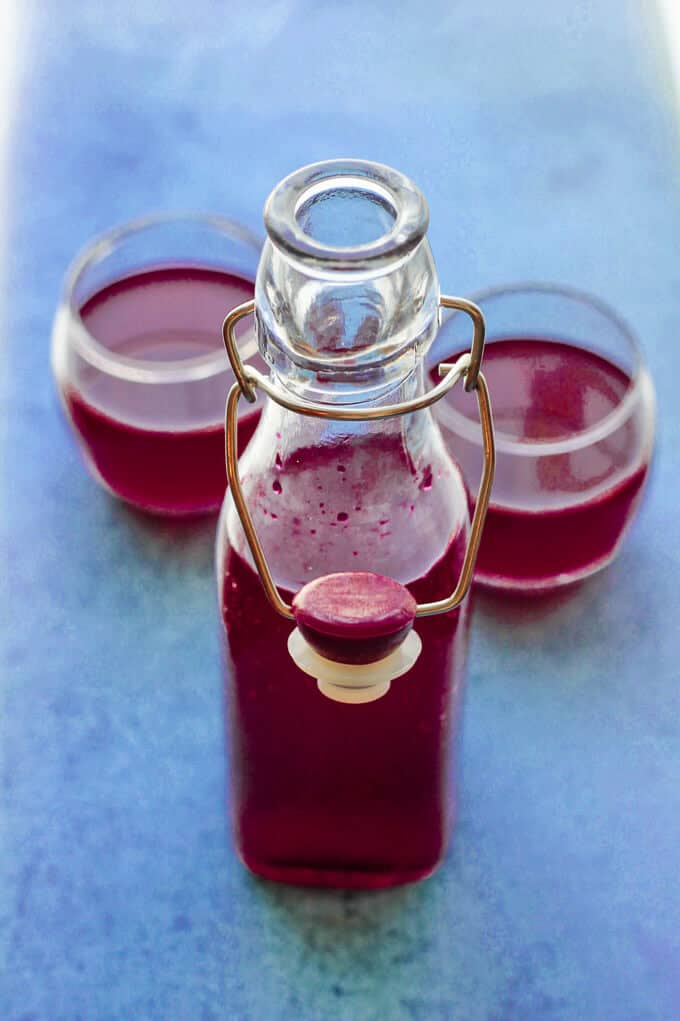 I started drinking it this winter and believe it or not I haven't gotten a single cold. It's a magical elixir! Mind you, my good health comes at a time when older son, in pre-K, has recently brought home viruses twice. And needless to say, once that's introduced into the house, our infant drops soon thereafter.
To make matters worse, my husband also recently brought the flu back from his job in the city and, again, I never got sick.
I can't say for sure that drinking beet kvass has made me stronger in fighting off potential viruses, but honestly this was the only thing that I did differently, and for some reason my body was able to stay healthy.
Useful Resources about Beet Kvass
I will not write about health benefits of beet kvass as there are a lot of authorities providing very useful information on this point. Rather, I just wanted to focus here on a simple method for how to make beet kvass. Just a simple recipe…
If, however, you're interested in the science behind the health benefits of beet kvass, you may want to check these articles:
Kvass: The Beverage with Probiotic & Cancer-Fighting Benefits – Dr. Axe
The Benefits of Fermented Beets – Dr. Mercola
The Benefits of Beet Kvass – BeatCancer.org
Beet Kvass: A Cleansing, Medicinal Tonic – The Nourishing Gourmet
I love the taste of the beet kvass, it's briny and earthy. But it's no surprise that I feel this way, I do love beets and I especially love all the pickle flavors. So for me this tastes amazing.
For others, I can admit that it may be an acquired taste. My mother-in-law visited us for Christmas and I gave her a shot of beet kvass and she loved it right away and asked for a recipe. Hence, this post 🙂 Enjoy!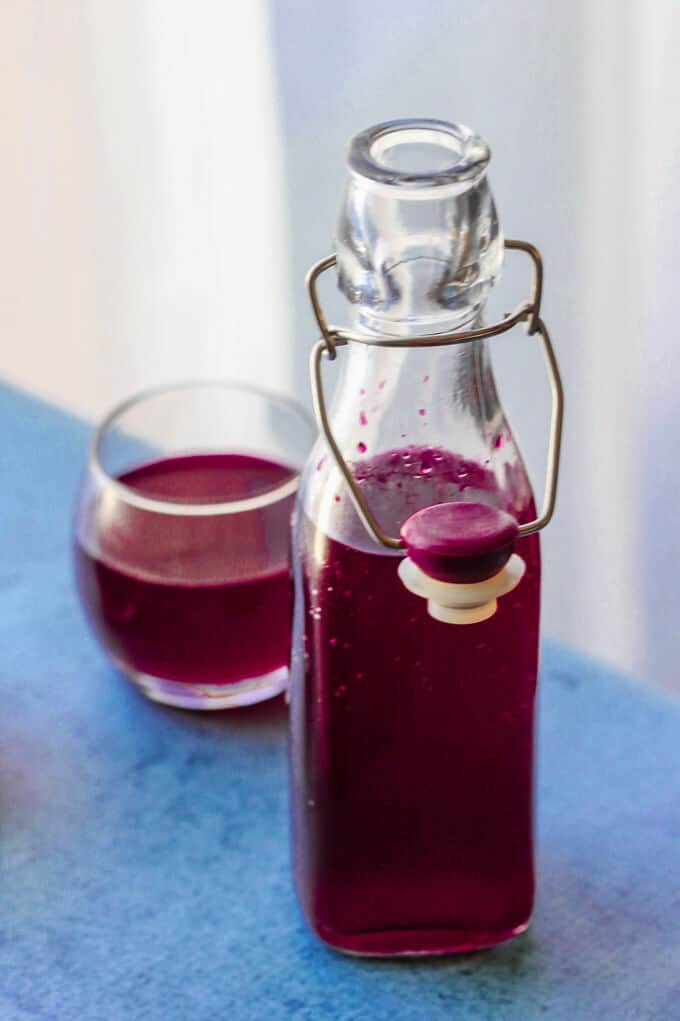 Useful Tips for Making Beet Kvass
Even though it's a very simple recipe, there are a couple of rules that needs to be follow in order to make it right. You need to make sure that the fermentation process goes as it should so that your beet kvass doesn't go bad. Before I explain to you how to make beet kvass, I want to give you a couple of critical pointers:
You should only use organic, clean beets. Any residue of pesticides can affect the fermentation process and your beet kvass will go badly;
I've seen recipes using beets with the skin. I don't recommend this, again any dirt left behind can negatively affect the fermentation process. Peel and cut your beets into thick slices;
You may want to use gloves when prepping the beets for two reasons: (i) your hands will not get stained, & (ii) you won't introduce any unwanted/unintended bacteria into the beet kvass;
Don't use tap water! Water should be filtered, boiled and cooled off. The reason for this is to kill any unwanted bacteria to ensure a proper fermentation process;
You should only use a stone pot or large, wide, glass jar for fermenting your beet kvass; and it should be rinsed with boiling water ahead of time. You need to make sure that your container is perfectly clean;
If your beets are floating up, you should use a disinfected (with boiling water) plate to push them down and make sure that all the beets are submerged in liquid;
White film may form around the top of the liquid. It's harmless. You can remove it daily and then just mix the kvass with a wooden spoon;
If you took all the precautions described above your beet kvass should come out perfectly;
Once done, you can strain it and keep it in jars or glass bottles in the fridge for up to a couple of weeks;
However, if for some reason your kvass develops mold at the top, you will need to discard it. It means that unwanted bacteria got introduced into the fermentation process, at some point.  Don't get discouraged. Start from the beginning and you'll master it in no time.
How to make Beet Kvass (step by step)
Now lets get to the nitty-gritty of how to make beet kvass:
Boil filtered water with salt. Let it completely cool off before adding to the beets;
Cut up the beets;
Peel the garlic;
Start placing in a pot or jar: beets, garlic, spices (allspice, black peppercorns, bay leaves) in layers until you use all of them;
Then submerge these ingredients with your salted water;
If needed, weigh your beets down by dropping a plate into your kvass;
Cover and leave on the counter for 5 days;
Every day, open the lid and inspect for a white film. If it exists, remove with wooden spoon. You can also remove your plate (if needed) and stir the beets. Cover and repeat daily;
After 5 days, your beet kvass should be done;
Using a fine strainer or cheese cloth, pour it into clean jars or glass bottles;
Keep refrigerated;
Caution: I started drinking this with a small shot glass and I've since graduated up to one small glass daily (appox. 4-6 oz). This beet kvass is very powerful and it has strong detoxifying abilities. If you overdo it, you may feel the side effects of detoxification (nausea, bloating, tiredness etc). I did it once and it wasn't fun. But what I've learnt is that first…this stuff works! Secondly, my body needs to get rid of some toxins. For more information read the article from Dr. Mercola linked above.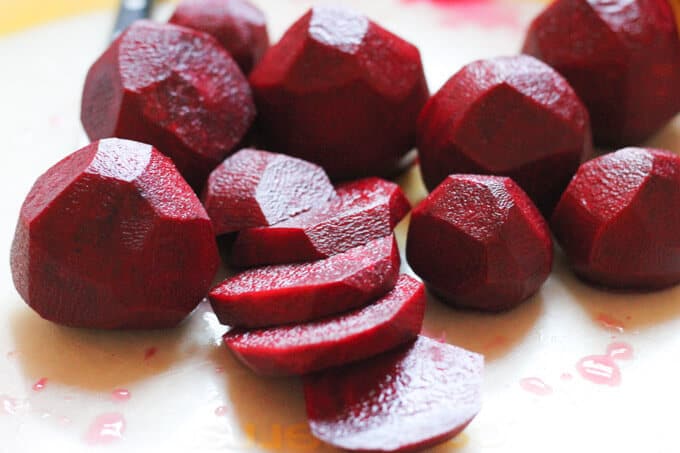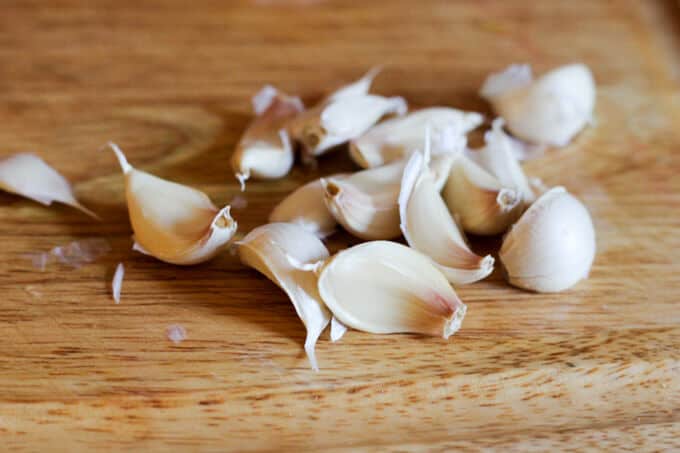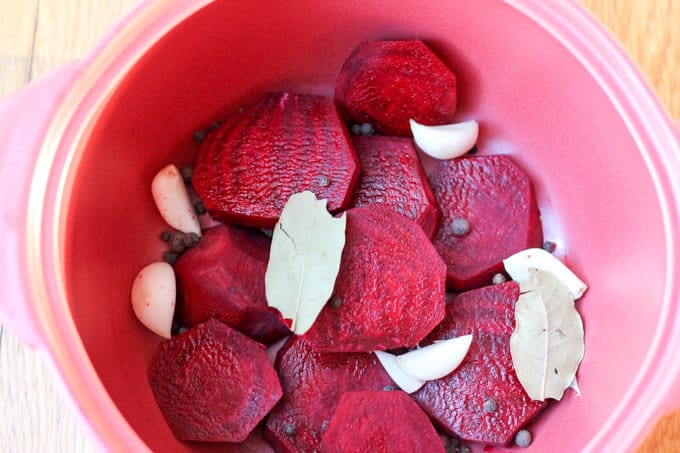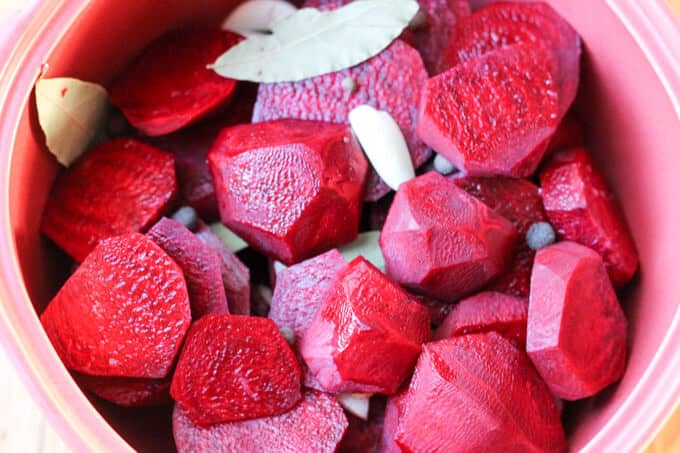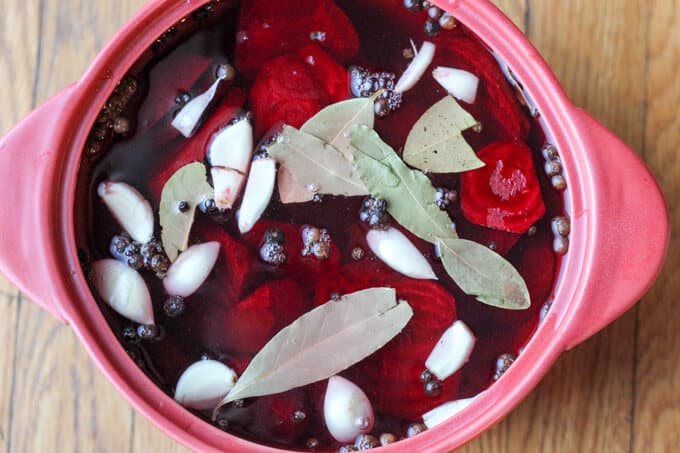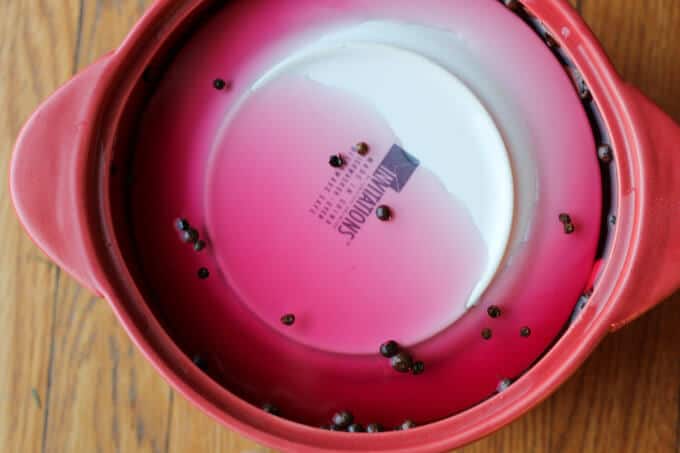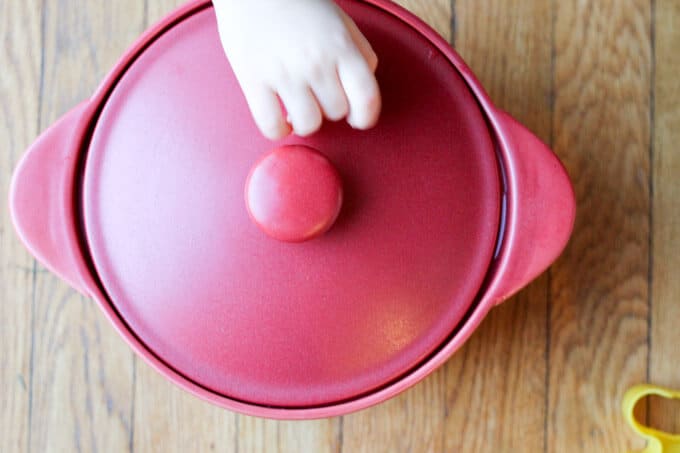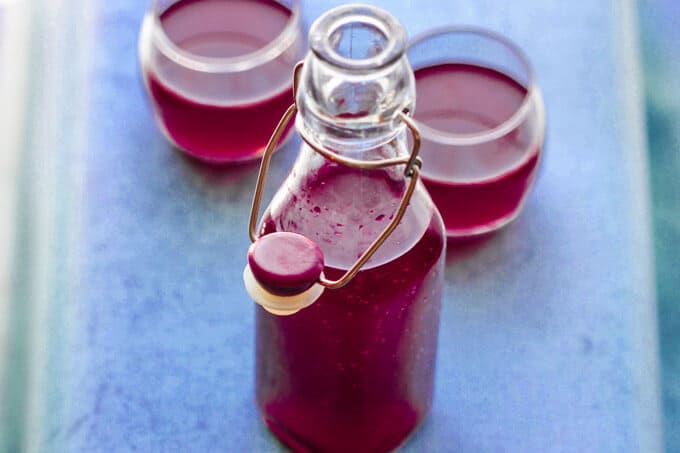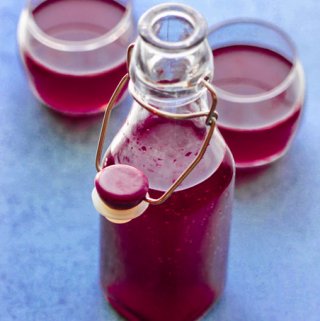 How to Make Beet Kvass
If you ever wondered how to make beet kvass, I will show you how easy it is. You just need beets, water, salt and spices. No starters, whey or bread required.
Print
Pin
Rate
Ingredients
9

Organic Beets

medium size, peeled, cut into 1/2 inch slices

8

cups

Water

filtered, boiled and cooled off

2

tbsp

Himalayan Salt

1

bulb

Garlic

all cloves peeled

1

tbsp

Allspice

1

tbsp

Black Peppercorn

10

Bay leaves
Instructions
Boil the water with Himalayan salt and cool it off.

Peel the beets and garlic and assemble them in the stone pot or glass jar.

Layer beets, garlic and some spices, then repeat until all ingredients are used.

Pour over the water; If the beets are coming above the water surface, add plate to the pot to keep them down;

Cover the pot and leave it for five days on a counter;

Check for white film on the surface daily and if it forms, remove it with wooden spoon. It is harmless.

After 5 days, strain the kvass and pour into the glass jars or bottles. Refrigerate for up to a few weeks.
Notes
It is very important that the water is boiled and the pot or jar and all utensils that you will be using for kvass are disinfected with the boiling water as well. It will ensure a proper fermentation and reduce the risk of introducing unwanted bacteria into the mixture.
Use gloves, clean knifes and board to prepare beets and garlic;
Use clear wooden spoon to remove white film from the surface daily;
You can gently stir the kvass daily as well. 
Read about the author Edyta here or follow Eating European on social media: Facebook, Instagram, Pinterest, and Twitter.