This post may contain affiliate links which won't change your price but will share some commission.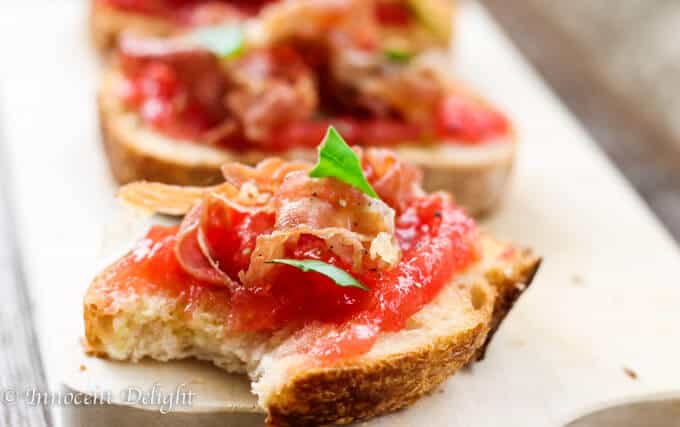 If you're looking for an easy, quick, super tasty and elegant appetizer…look no further.
Catalonian Pan con Tomate (in Spanish), and pa amb tomaquet (in Catalan), will satisfy your need for perfect appetizer. It takes no more than 5 minutes to prepare! While you toast bread, you can shred tomato and cut the garlic in half. Once the bread is toasted, rub the garlic on the face of the bread, sprinkle with olive oil, add shredded tomato, sea salt, black pepper and you're done. Because this dish is made out of only a few ingredients, it's imperative that you use the freshest, ripest, sweetest summer seasonal tomato and great quality bread like a rustic sourdough or baguette. This can also be fancied up as it's often eaten in Catalonia with the addition of cheese, ham or anchovies. As much as I love serano ham, it is not an easily accessible item, so I substituted it with prosciutto (still ham). Hopefully nobody gets offended.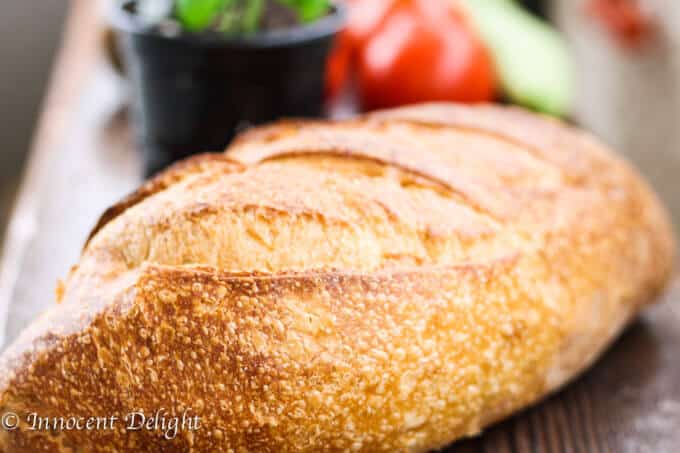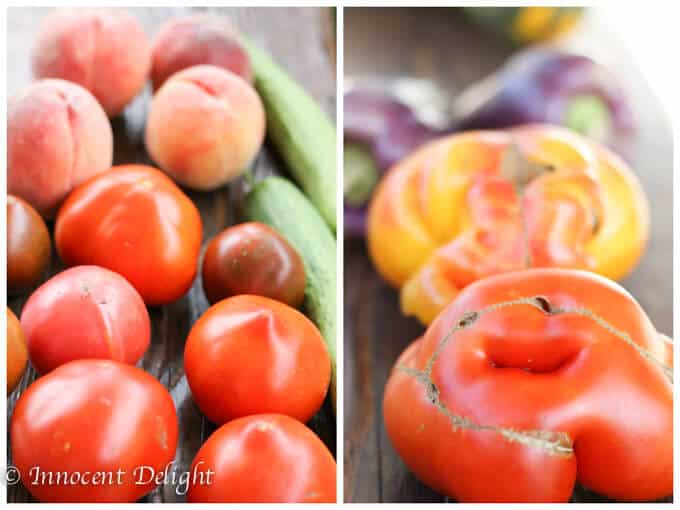 Speaking of offense, I wanted to find out the origin of this dish. While doing my research on Pan con Tomate I came across a blog where the author prepared the dish in a traditional way and called it a "Spanish dish."  Apparently, one of the commentators got really offended and said that this is not a Spanish dish but a Catalonian dish; and Catalonia is not Spain!  With that said, I sometimes see recipes for pierogies, borsch or an other traditional Polish dish, prepared by non-native Pole way.  While the prep isn't really traditional, some do call it traditional Polish, Eastern European, Ukrainian or Russian.  I still never get offended. I actually find myself feeling very proud that someone may like Polish cuisine and cook one of its famous dishes; regardless how they spin them. I understand that a little bit of research would be desired, but to become offended that a person didn't know the real origination of the dish is simply overboard.  Considering that a Pan con Tomate in US is widely known as a Spanish tapa, and  is served in almost every Spanish restaurant in New York City as such. To be quite honest, had I not decided to do a little research I would've offensively thought that Pan con Tomate is actually a Spanish dish too (forgive me).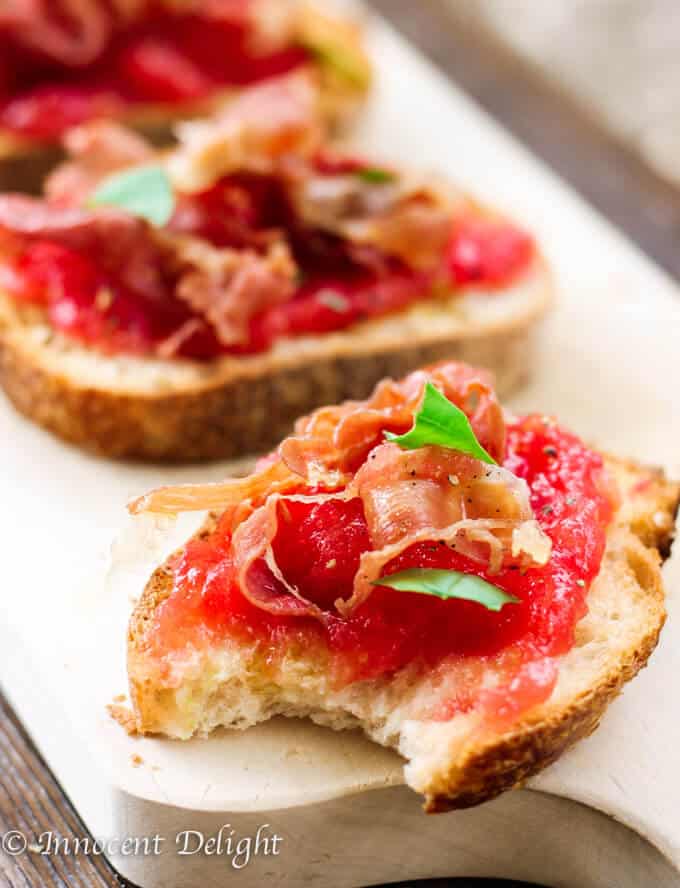 Here's a few interesting facts that I found during my journey to discover the origin of Pan con Tomate:
Pan con Tomate (Bread with Tomato), sometimes called Pan a la Catalana in other parts of Spain, is one of the simplest and the most famous dishes from Catalonia. Tomatoes weren't widely eaten in Spain until the 18th century and Pan con Tomate is believed to have become popular in 19th century.
Catalonia is one of Spain's 17 autonomous communities and it's located in the northeast corner of Spain; within miles of the Andulucian coastline, on the Mediterranean Sea. It's location allowed for a lot of different culinary influences and now this region has a reputation for producing some of the finest Spain's cuisine dishes. It can be said that Pan con Tomate is one of the most traditional and most beloved dishes from Catalonia. However, there are many more we can explore together in the future.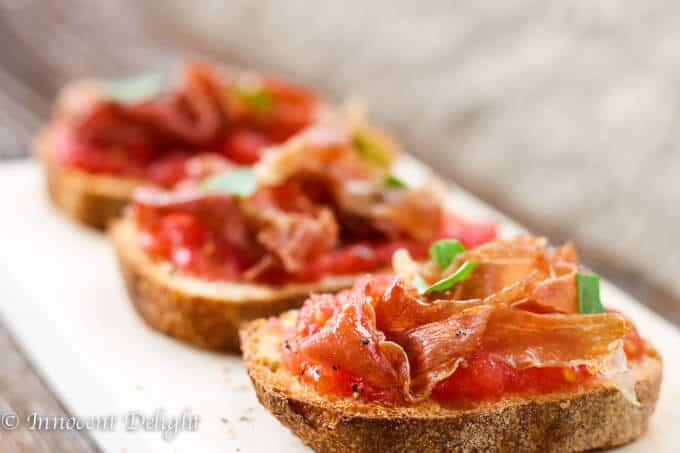 Sources:
http://www.saveur.com/article/Recipes/Spanish-Style-Toast-with-Tomato
http://www.nytimes.com/recipes/1014972/pan-con-tomate.html
http://en.wikipedia.org/wiki/Pa_amb_tomàquet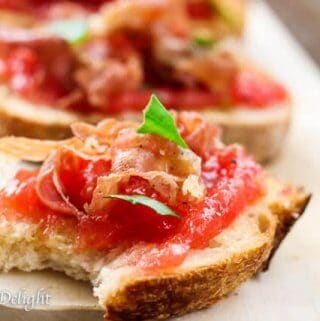 Ingredients
4

slices

of good quality rustic bread

1

ripe summer tomato

1

garlic clove

1

tablespoon

of olive oil

4

slices

of prosciutto

sea salt and freshly ground black pepper
Instructions
toast the bread in a toaster oven for 3-5 minutes

sherd tomatoes on shredder with large wholes

cut the garlic in a half

Once the bread is toasted, rub the garlic all over it

add tomato puree

drizzle with good quality extra virgin olive oil

sprinkle with sea salt and black pepper

Place prosciutto on a plate in a microwave for 2 minutes or until crispy

Add crispy prosciutto on top of a tomato bread and serve immediately

Place it o