This post may contain affiliate links which won't change your price but will share some commission.
The holidays are around the corner and what's better then feed your family some delicious chocolate for breakfast! Holidays are to indulge, right? We'll worry about the extra pounds after the New Year. Now let's have fun and enjoy the season. These Banana Chocolate Chip Muffins are the perfect holidays match.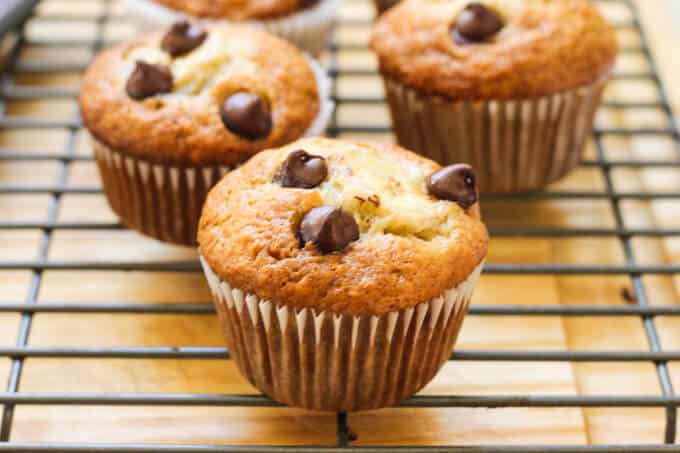 The best part about these beautiful Banana Chocolate Chip Muffins is that they come together in no time. It literally takes 15 minutes to prepare the batter and the oven does the rest. I love them the most when they are straight from the oven and the chocolate is still melting. It's heaven on Earth.
I don't think there's anything better to make little kids (and "big" ones too) happier this Holiday season than serve them Banana Chip Chocolate Muffins for breakfast. They will feel you're the coolest mom on the planet.
I made these Banana Chocolate Chip Muffins last summer when we had our nephews (8 and 10 years old) over for a week. This was Saturday morning and we were about to hit the beach. I had those beautiful ripe bananas and I asked the boys if they mind a little chocolate for breakfast. They did not mind at all and in fact they couldn't have been happier. We had plenty of leftovers and the boys took some of them the next day for half a day fishing trip with my husband. Boys' bonding time over the Banana Chocolate Chip Muffins. Priceless.
Ingredients
2-3

ripe bananas

1

cup

of sugar

1

teaspoon

vanilla

2

eggs

3

tablespoon

of sour cream

1/2

cup

of coconut oil

, room temperature

2

cups

of flour

1

teaspoon

of baking soda

1/2

teaspoon

of salt

3/4

cup

of chocolate chips
Instructions
Preheat the oven to 400 F

In a large bowl place the bananas and sugar and mix them with hand mixer

Add vanilla, sour cream, and oil and mix until combined

Add one egg at the time until all 3 are incorporated

In a separate bowl combine dry ingredients: flour, baking soda and salt

Add dry ingredients to banana mixture until incorporated

At the end fold in the chocolate chips

Fill out the muffin sheet with muffin paper caps and spray with cooking spray

Scoop muffin batter into the muffin cups 2/3 full

Add couple of chocolate chips and banana slice on the top of each muffin

Bake for 20 minutes
If you like this recipe, you may also like these recipes:
Banana Chia Bread Super Healthy Muffins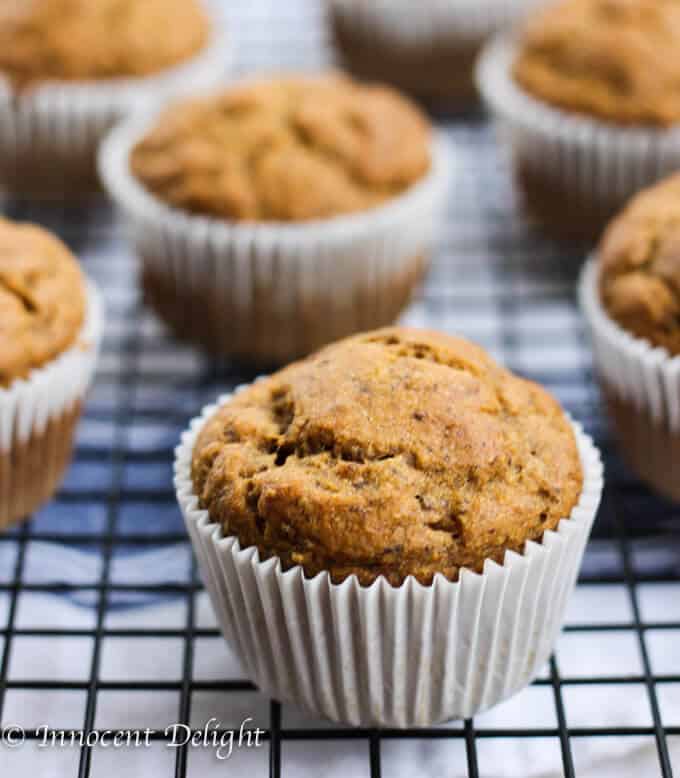 3 Ingredients Chocolate Coconut Fudge